Introduction:
New type Fully Automatic flute laminator
1. Which can do 3 ply, 4 ply, 5 ply
2. 2020 New Technology
3. 1 set single facer line + 1 set YK-1450F can do 5 ply corrugated sheet (which can help customer save cost)
● F Type Automatic Flute Laminator 2020 New Technology, used for printing and packaging industry on the cardboard to cardboard, corrugated to cardboard for fluting, the application of corrugated are A, B, C, D, E, F, N treng , three, five, seven story can work, fluted a good flatness of the paper, high accuracy.
● Well-known manufacturers of genuine products are adopted in the main parts of machine, It is long life, good stability. The world's well-known brands products are adopted in electrical parts, imported bearings is adopted in the key parts, to ensure the stability of the whole performance.
● Machine with good stability and accuracy of the mounted, easy use, low wear and tear, saving time, the advantages of easy maintenance.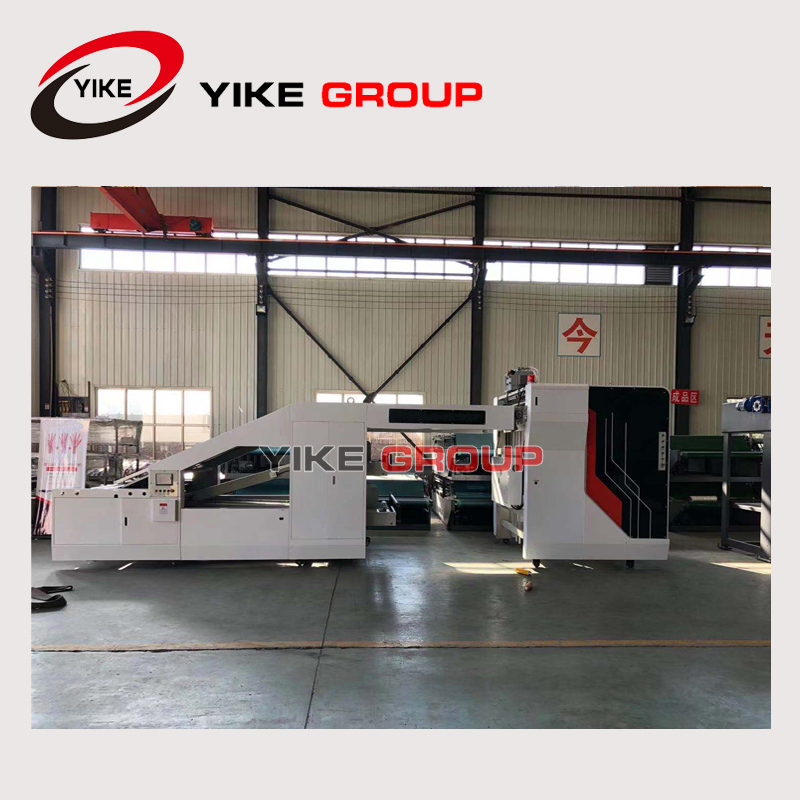 Specifications
Ø Specification参数
Model

YK-1300F

YK-1450F

YK-1600F

Max paper size

1280x1100mm

1430x1100mm

1580x1100mm

Min paper size

500x500mm

Face paper thickness

150-600gsm

Bottom paper

A/B/C/E/F/G 2ply flute

Precision

1.5mm

Max Speed

6000pcs/h

Height of face paper pile

1600mm

Face paper table capacity

1500kg

Height of bottom 2ply pile

400mm

Total power

20kw

Dimension

15x2.2x2.6m

15x2.4x2.6m

15x2.5x2.6m

Machine weight

5000kg

5500kg

6000kg