1. Features
● 200mm kevlar edge
● Composition of cotton, synthetic and IFDY
● High moisture absorption and release; Low noise and high speed
● Woven structure, anti-skidding
2. Introduction
Corrugator belt also named Corrugated board conveyor belt.
Corrugator belt is for corrugated board production line and developed specifically for Double Facer. Corrugator belts consistently keep the fastest absorption & release of moisture, which secures high quality cardboards with less consumption of heat and energy, and higher speed is assured. Corrugator belt have been specially developed for the transport of board and optimization of the drying process ,they resist the stress continuously and achieve as long a life as possible.
3.Technical Specifications:
Type

YKC-Common edge

YKK-Kevlar edge

Thickness

(9±0.30)mm

Width

(1600-2800)mm

Heat-resistance

240ºC

240℃ (Kevlar Edge part up to) 350℃

Tensile strength

75Mpa

Coefficient of friction

≥0.4u

Weight per unit

(7.5 ± 0.3)kg/m2

Air-permeability

2.2m3/m2min.
4. Products Features
| | |
| --- | --- |
| Tensile strength | Warp direction (63-75) Mpa in dry mode |
| Heat resistance | Raw materials are polyester synthetic fiber, softening point≥260ºC |
| Moisture absorption | Quick absorption and emission of heat, therefore cardboard can be quickly dried |
| Seams | Belt seam part is fabricated with imported steel fasteners and filled with rubber, flat surface, heat- resistance, fastness and non-marking |
| Suitability | Suitable for BHS, JS, TCY, CHAMPION, YIKE GROUP, FOSBER corrugators, various cardboards and some particular operation mode. |
| Geometrical dimension | Steady belt dimension, high weaving density, low stretching and contraction and good contact between belt surface and cardboard. |
| Service life | As long as the same products imported abroad. |
KEVLAR EDGE WOVEN TYPE CORRUGATOR BELTS PHOTO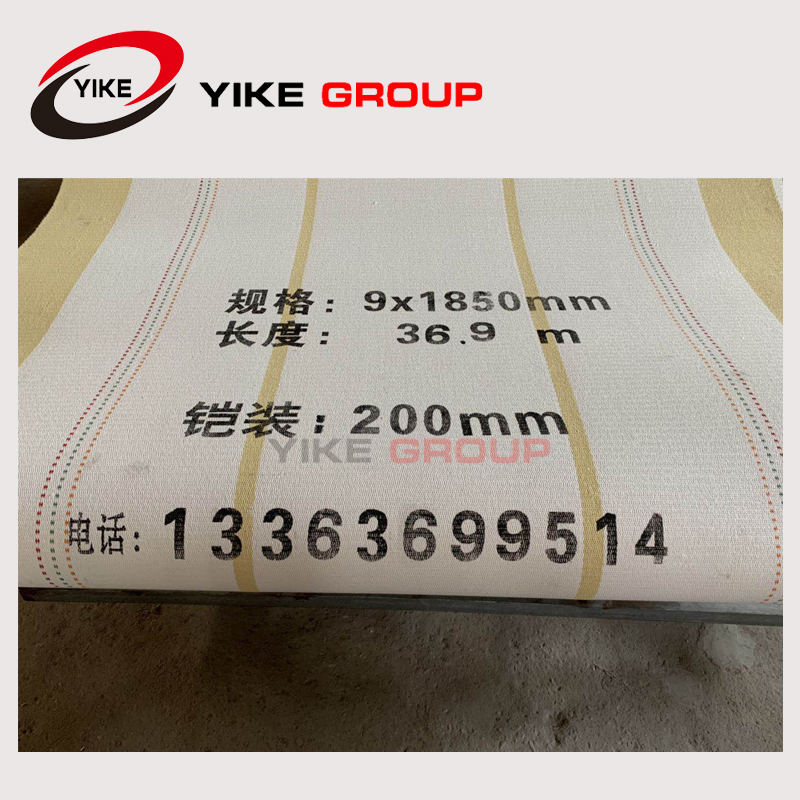 COMMON EDGE WOVEN TYPE CORRUGATOR BELTS PHOTO