Structural Feature:
● Main corrugated roller: ¢360mm(according to the flute shape different),pressure roller ¢415mm,preheat roller¢400mm.
● Adopt negative pressure design, use less heat,make the core paper can be pressed evenly and attached to the surface of the corrugated roller, make the corrugator shape better.Because the pressure is evenly,the top of the corrugator can be glued more evenly,make the single corrugated paper bond better.
● Corrugated roller use 48Crmo alloy steel, though heat treatment, surface through grinding make tungsten carbide treatment.
● Corrugated roller and pressure roller use high stability gasbag control system, also have air pressure control buffering function.
● Glue quantity control use electric adjust, glue isolation device electric, glue system can operate independently when main machine stop, to avoid glue use up.Glue tank is made of stainless steel.
● Movable type glue system, wash easily, maintenance and repair is more easy.
● Simple control system and touch screen system, with colorful pictures show the operate sate、 function choice、faliure indication、exclude and parameter setting all can act out the machine's multi function, easy operation and humanization.
● Preset device inside with spray system, adjust the core paper's temperature and moisture.
● Main,vice corrugated roller and pressure roller bearing all use high temperature grease, to make sure the bearing working life longer and running smoothly.
● Pressure roller use unpowered structure, original design, advanced structure, greatly reduce the vibration and noise of the equipment at high speed.
● Both ends of the pressure roller equiped with weighing sensor, which can direct detect the pressure at both ends of the pressure roller.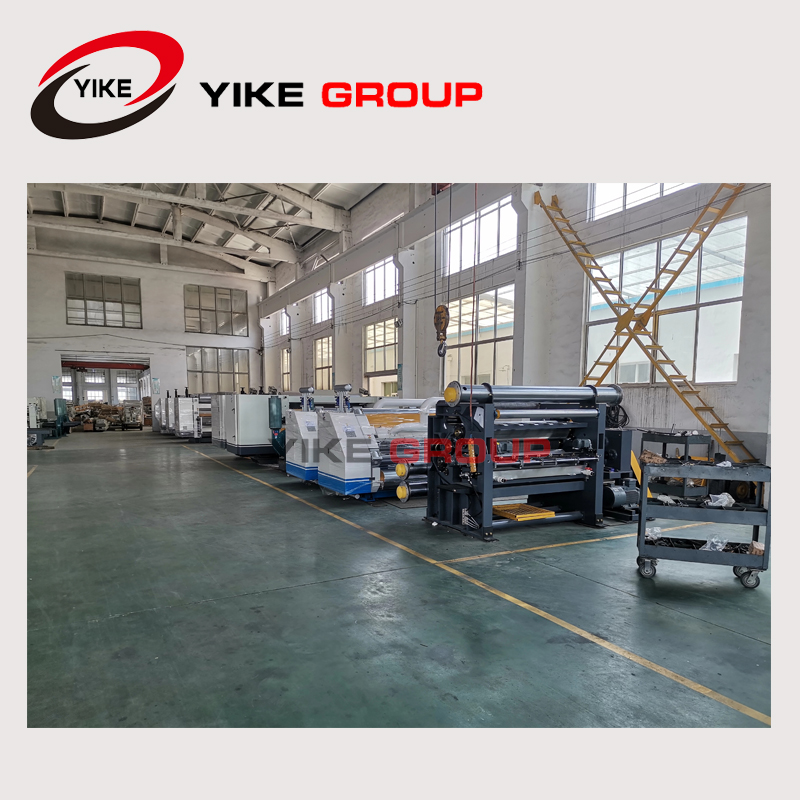 320/360C Single facer working speed: 120-180m/min